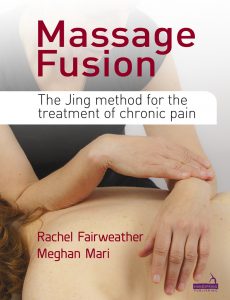 "We are the music makers, and we are the dreamers of dreams." – Roald Dahl
The UK's award-winning massage training school, Jing Advanced Massage Training, is releasing its secrets to success in a groundbreaking new book – Massage Fusion.
Having already hit number 1 on the Amazon physiotherapy bestseller list, Massage Fusion offers a practical and human step-by-step approach to gaining results.
It focuses on persistent pain problem areas society typically suffers from today, such as lower back, neck, headaches, RSI, stress and stubborn sporting injuries.
World-renowned passionate and vibrant founders, Rachel Fairweather and Meghan Mari, inspire and encourage therapists by offering them a tried and tested blueprint for approaching chronic pain conditions with confidence.
When Jing Advanced Massage Training was founded in 2003 in a small front room, this electric duo took the UK massage world by storm by breaking down old boundaries and celebrating the rich dichotomy of art and science, East and West, and philosophy and psychology.
Now an innovative movement, having embraced 10,000 massage therapists around the world, Jing illustrates the magic in the fusion that happens when these worlds collide.
Training hundreds of therapists means that Jing has changed the lives of thousands of people, not only educating about clinical massage but equipping individuals to empower others to take control of their own healthcare. The Jing Method has become recognised as a viable treatment option for individuals worldwide in chronic pain. The result is a better quality of life for so many in ways nobody could ever have dreamed of.
What's the angle for my story then?
And a unique angle for your story? Well there are loads…
•    Everyone loves a rags to riches story and Meghan and Rachel have built their business from teaching a few students from their front living room to an internationally respected movement involving thousands of passionate therapists worldwide
•    Jing has revolutionised the massage industry in the UK by writing and designing the UK's only degree level course in clinical massage
•    Rachel and Meghan have trained thousands of therapists in the "Jing method" – a combination of advanced massage techniques that has had great success in alleviating pain from common conditions such as back pain, headaches and whiplash
•    Jing trained therapists have become recognised as a viable option for individuals world wide in chronic musculoskeletal pain.
•    The book has already hit number one on the Amazon physiotherapy bestseller list
 Hmmm…sounds very worthy….but what about celebrity gossip?
•    Come along and find out how Rachel and Meghan once didn't return a call from celebrity actress Kate Blanchett as they were too busy building their business!
•    Meghan and Rachel both worked at the achingly hip 'Stone Spa' in downtown New York in the early noughties, the spa of choice for bohemian New York celebs including Donna Karan, Gwyneth Paltrow, Molly Ringwald and Orlando Bloom.
Your body doesn't have to define you, and your pain doesn't have to control you.
It's time for physical empowerment and freedom; it's time to join the Jing revolution…
Massage Fusion is an essential companion for any manual therapist interested in treating common pain issues. Acclaimed teachers and therapists, Rachel Fairweather and Meghan Mari offer a practical and dynamic step-by-step approach to gaining results with persistent client problems such as low back pain, neck pain, headaches, carpal tunnel syndrome, TMJ disorders, stress-related conditions and stubborn sporting injuries.
The book outlines a clear and evidence-based rationale to treatment using a clinically tried and tested combination of advanced massage techniques including myofascial work, trigger point therapy, acupressure, stretching and client self-care suggestions. Named after the authors' successful UK based training company, the 'Jing method' has helped thousands of therapists build their practices.
Beautifully illustrated with clear photographs of each step, this book gives massage therapists a tried and tested blueprint for approaching chronic pain conditions with confidence. Drawing on both the available evidence and several decades of clinical experience, Massage Fusion brings together art and science, East and West, philosophy and psychology into a joyful exploration of how to gain the best results for your clients. A must read for all bodyworkers who want to be the best!
About the Authors
Rachel Fairweather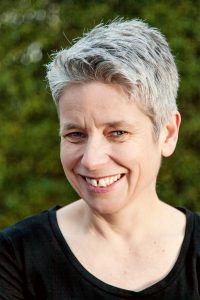 Rachel is the Co-Director and Founder of the Jing Institute of Advanced Massage Training (and has been teaching and practising massage for over 20 years. After qualifying in the UK, she gained an associate degree in advanced massage at the New York College for Holistic Health and Education, gaining awards for both academic and clinical excellence. She has trained extensively in Eastern and Western bodywork including medical massage, craniosacral, myofascial, structural integration (KMI) trigger point therapy, Thai massage, Amma therapy, Sports massage, visceral manipulation, and neuromuscular techniques. Rachel writes regularly for several massage and complementary health magazines including Choice Health & Wellbeing, Massage World, the magazine of the Scottish Massage Therapists organisation, and Holistic Therapist. She is a sought after guest lecturer for several institutions including McTimoney College of Chiropractic, CPDO (centre for professional development of osteopaths), the FHT and the International Dermal Institute. She has also been the recipient for two years running of the CAM expo award for outstanding achievement in her field.

Rachel continues to travel the world researching the most effective techniques to share with her students and clients. In addition, Rachel continues to treat clients in pain at the Jing Pain Clinic in Brighton
Meghan Mari LMT, BA, MA

Meghan is co-founder and co-director of Jing Advanced Massage Training. With over 20 years experience in Holistic Health Education, alternative business management and psychological counseling, Meghan joyfully balances her chronic pain clinic and teaching internationally. She began her professional career with a BA in Psychology and on the way to her PHD discovered that touch was the greatest tool she had in helping people help themselves. She has trained in both Eastern and Western traditions and considers herself still a student. Meghan had successful massage practices focusing on sports and injury prevention in San Francisco and New York before going to the UK. She was an instructor at the Open Centre in New York City and the National Institute of Holistic Health in California and now is a guest lecturer at several Massage and Yoga schools, including Oxford School of Massage and Natural Therapies, University of Westminster complementary health clinic, The Ganiesha Institute, Cortiva Massage Therapy Schools, Laughing Lotus NYC and the UK Sports Massage Association.

She is the former manager and international sales director of the prestigious Stone Spa in New York City.

She has been the recipient of several outstanding achievement awards in her field and is an acclaimed presenter at many national conferences. She is a former board member of the UK Complementary and Natural Health Care Council (CNHC). Meghan also holds a Masters degree in International Law. She is the co-author of: 'Massage Fusion – The Jing method for the treatment of chronic pain.' With dynamism and never ending energy, she shares her expert knowledge generously in creative and innovative ways. Called the "shaman in stilettos", an inspiring teacher not to missed.
About Jing
Jing Advanced Massage and Training is a hands-on and on-line massage training school, that has revolutionized the massage industry in the UK. Offering the best expert soft tissue education in the treatment of chronic pain. Developed by celebrated teachers and authors, Rachel Fairweather, BA, AOS, LMT, and Meghan S. Mari, BA, MA LMT, it is recognized internationally as centre of excellence.
Jing based in Brighton, offers over 30 short CPD/CEU courses, globally. Creating massage experts in the treatment of specific pain conditions like carpal tunnel syndrome, migraine, fibromyagia, and low back pain. Jing developed the first degree level, 3 year course in Advanced Clinical and Sports massage in the UK.