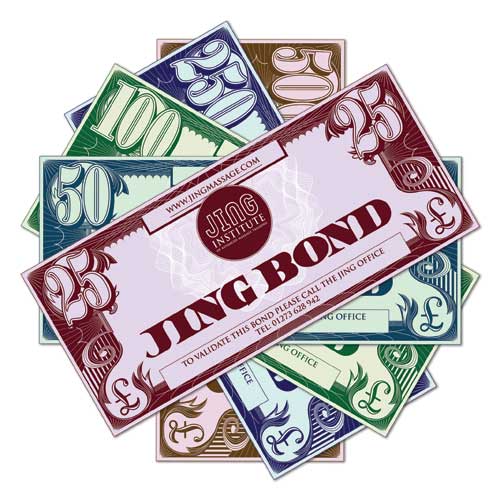 You can now buy Jing Bonds in a range of denominations! Treat your loved one by giving the gift of education, and invest in their future with Jing bonds… the perfect present for any therapist!
If you would like us to send you a voucher in the post add the relevant bonds to your basket.
Last posting before the festive holiday is Friday 16th December 2022.
After purchase you will be sent an email to confirm the shipping address.

If you would like to purchase an E-Gift card you can do so through Square https://squareup.com/gift/MLB53F7NVPJJX/order