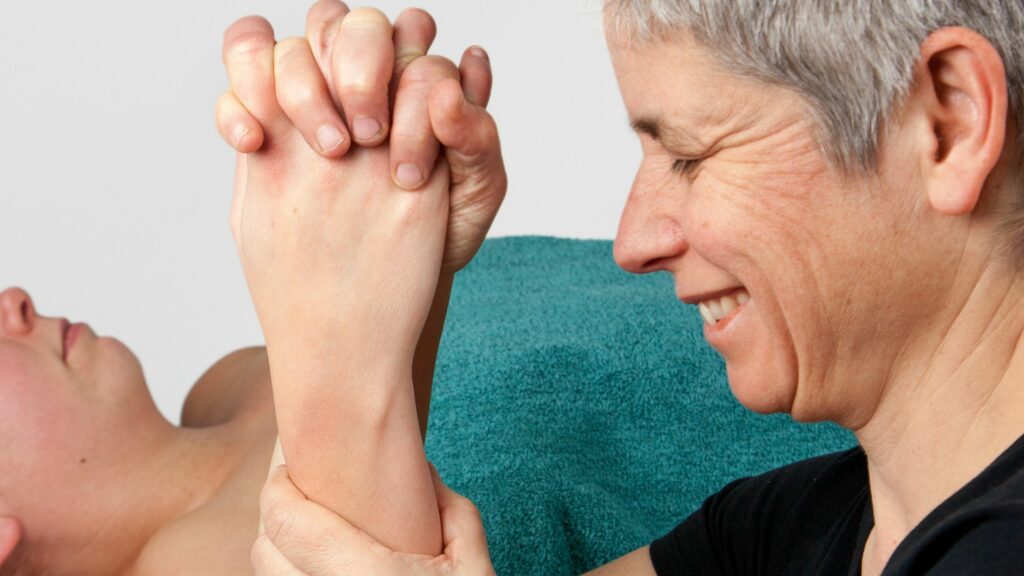 Join Rachel for a deep dive into the anatomy, pathology and treatment of the lesser known ulnar nerve!
Learn how to effectively treat symptoms of numbness and tingling in the arm and hands and how to differentiate these symptoms from carpal tunnel, thoracic outlet, trigger point pain or other nerve entrapment syndromes.
Course cost: £97
You will learn:
Anatomy of the ulnar nerve
Symptoms of ulnar nerve entrapment
Differential diagnosis: difference between ulnar nerve entrapment and other nerve entrapment pathologies
Self care strategies
Real life case examples from Rachel's clinic about treatment of ulnar nerve pathology
Enhance your confidence, help more people and nerd out with this great value mini course!
Member of the JAMMM our innovative mentoring and support group? Then your sessions are free as part of your subscription. Click here if you are interested in joining the JAMMM
This course was run as four weekly Zoom sessions for our membership scheme the JAMMM but you can buy all the recordings and watch in your own time!
the Live Virtual Classrooms were around one hour long and cover the following topics:
Lesson 1: Anatomy & case studies
Lesson 2: Technique Demo's & Q&A
Lesson 3: Anatomy around the Ulnar Nerve
Lesson 4: Treatment for Ulnar Nerve entrapment