Description
Women's Health Online Conference: RECORDED Thursday 11th March 2021
10.00-11.15 Jing Director's Meghan Mari & Rachel Fairweather: Introduction & Our Bodies, Ourselves – revisited: Keeping woman's health woman-centred.
Since the publication of "Our Bodies, ourselves in 1970 – so much and so little has changed in woman's health care.
Join Meg and Rache as they guide us through our position as wellness experts and Advanced Clinical Massage Therapists, discussing:
-How we work in the complementary health care sector alongside the NHS.
-How we address the changing needs of a woman as we age grow and become wise women.
-How we share that education not only empowers us, it empowers our patients to live healthier lives.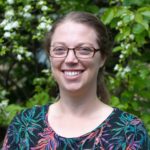 11.15 – 12.00 Anna Crowle: Biotensegrity and pelvic organ prolapse
Biotensegrity and pelvic organ prolapse
Women's health physiotherapist, myofascial release practitioner and researcher Anna Crowle explains a new way of looking at pelvic organ prolapse, and how the cause is tension, not weakness within the pelvic floor.
She will talk through the science of biotensegrity, and how we can evolve our practice to better serve women with this condition.
12.00 – 12.45 Jenny Burrell: The ESSENTIALS of Any Post Pandemic Soft Tissue Therapy Business
It's official, the Pandemic has wreaked havoc on ALL in-person and touch businesses. For so many of us, touch therapies aren't just our jobs, they are our vocations. So how do we still do what we adore whilst working with the reality of a currently unstable occupation? We take a look at what other work is aligned with touch therapy, that doesn't involve in-person work and we start building a more predictable future for ourselves and our families. In this session, Jenny gives her thoughts and some concrete actions on how to create a powerful Plan B without giving up on your wellness work. There is hope.
12.45 – 1.30 Joanne Avison: Considering the issue of scar tissue
With increased understanding of the nature of fascia; in this presentation, we will consider the effects of scar-tissue, particularly related to the pelvis and postpartum issues. Despite the need for surgical intervention, can understanding fascia and scar tissue (and how to treat it) help towards removing pain and improving performance?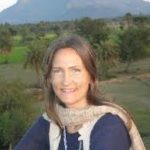 1.30 – 2.15 Suzy Greenwood: Moon Blessings workshops; Learn about the power of the menstrual cycle for your own and others health and happiness.
Women have an incredible power within. 'The menstrual cycle' which is our 'wild power', ignited at menarche (first bleed), practised during our cycling years and then becoming our true empowered self, post-menopause.
Culturally this has been denied, it has not been given a voice or celebrated and has often either been ignored or has become a wound. It is, however, a secret power. When we learn to connect to our cycle every day it can become a mindful spiritual practise, as a path of awakening. The women's cycle needs to be a normal part of the conversation.
Discover how tracking your cycle helps you and also can help you support your clients in a deeper way.
These teachings have been through my own lived experience and shared by Alexandra Pope and Sjane Hugo-Wurlitzer of 'The Red School'. www.redschool.net
2.15 – 3.00 Final Q&A with Jing Advanced Massage Training Director's: Meghan Mari & Rachel Fairweather
Meghan and Rachel will summarise the day, answer any final and burning questions about massage and women's health, and finish with meditation, dancing and joy! Join us for his unmissable women's health day.